PH1. THE ULTIMATE SIGNED BEATLES PHOTOGRAPH:
An Extremely Large, Rare And Desirable Dezo Hoffmann Portrait Of The Beatles - -
The Most Iconic And Reproduced Beatles Image Of All Time - - Fully Signed By The Group In 1963

(Scroll down to view all available images for this item!)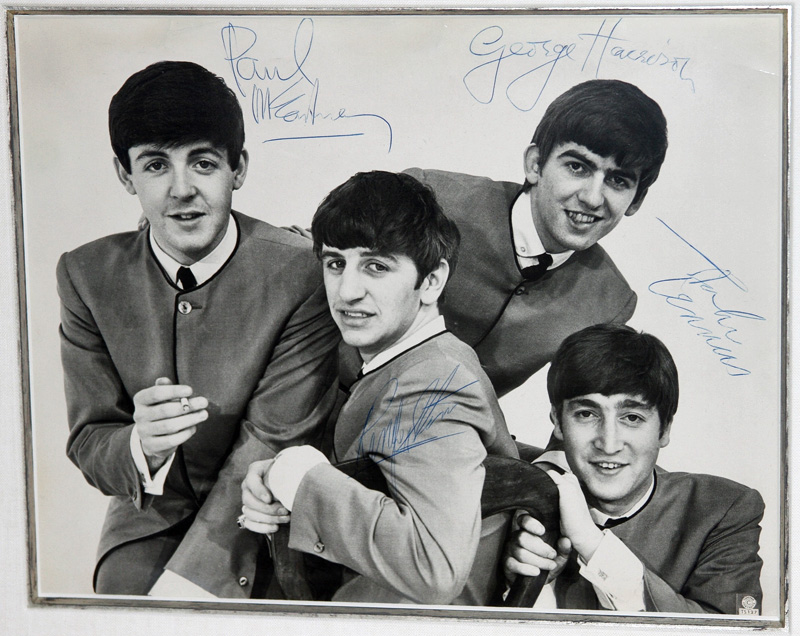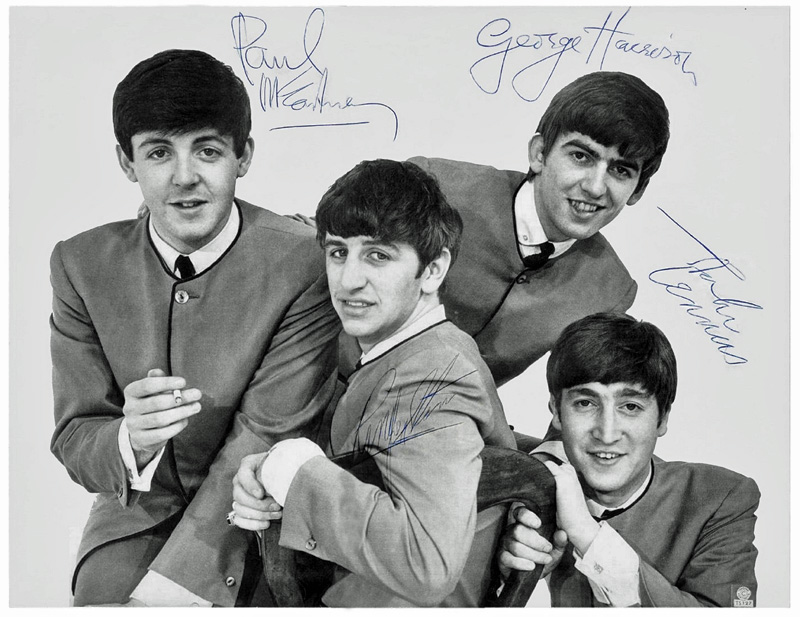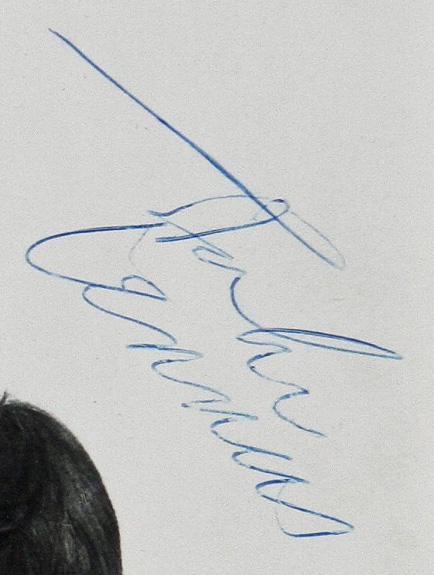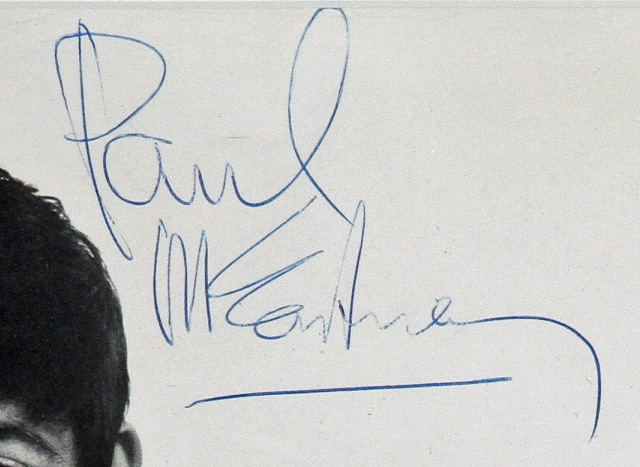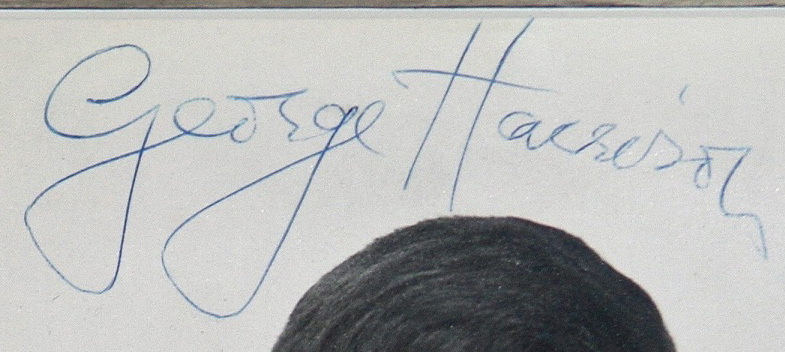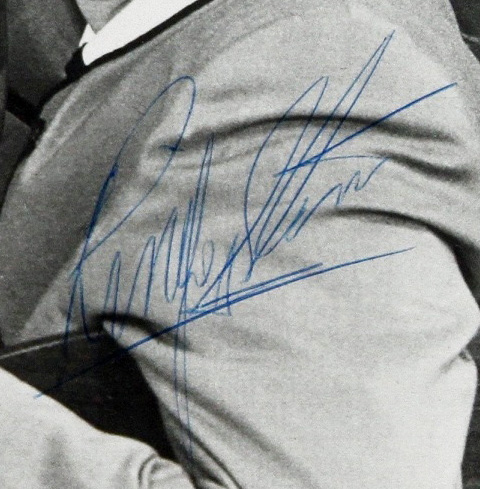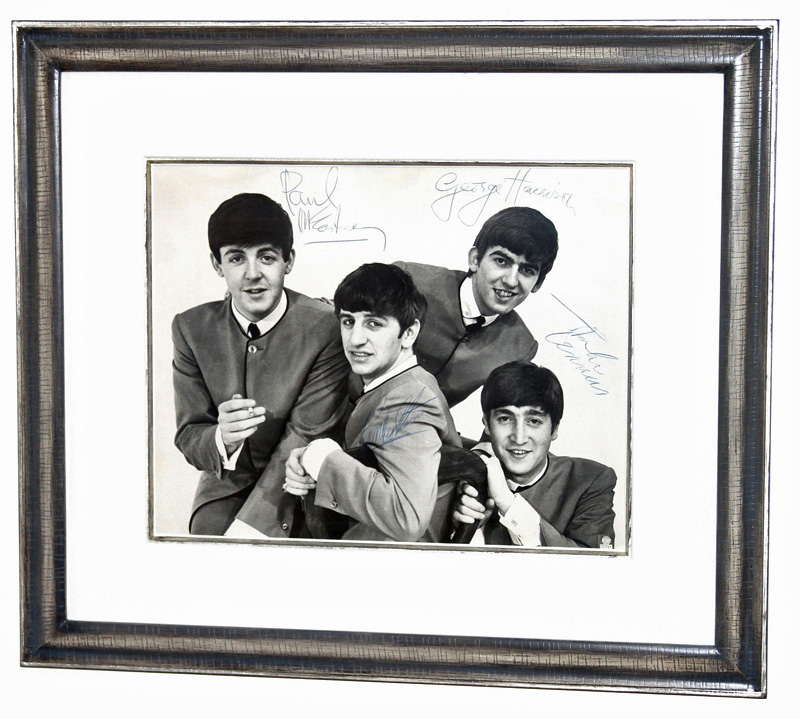 PH1. THE ULTIMATE SIGNED BEATLES PHOTOGRAPH:
An Extremely Large, Rare And Desirable Dezo Hoffmann Portrait Of The Beatles - -
The Most Iconic And Reproduced Beatles Image Of All Time - - Fully Signed By The Group In 1963
In the spring of 1963, in his Wardour Street studios in London, photographer Dezo Hoffmann held a photo session with The Beatles that produced the single most iconic image of the band ever taken: the classic seated collarless suits portrait that was used on countless pieces of memorabilia and sent around the world for publicity purposes. Even Capitol Records used the photo numerous times for the picture covers of its American single and EP releases. The date of the photo session varies. Hoffmann himself claimed that it was taken on May 17, 1963, while The Beatles London book by Mark Lewisohn, Piet Schreuders and Adam Smith states that the session took place three weeks earlier -- between April 22nd and 27th. Regardless of the date, the seated photo remains the most reproduced image of the group ever.
Just a few short months after the photo session, The Beatles made their final three appearances for 1963 at the ABC Theatre in Blackpool -- one on August 11th, one on August 25th and one on September 8th. By this time, the Hoffmann photo was well-known and widely-distributed to both fans and members of the press. During one of these three Blackpool dates, a shop owner whose store was located next door to the theater managed to secure the signatures of all four Beatles on a huge 14-1/2" x 11-1/2" Topstar heavy stock photo print of the classic image.
To say that this signed photo is unusual, rare and desirable is the greatest of understatements. Authentic signed copies of this photo are exceedingly scarce in any size. Even autographed 10" x 8" Hoffmann photos are impossible to find and very seldom surface -- let alone a signed portrait of this unusually large size.
Each of The Beatles has signed by his respective image in blue ballpoint pen. Also, because the photo is oversized, each member of the group has signed his name proportionately larger than would have been signed on a smaller print. The signatures are beautiful, complete and, again, exceptionally large.
This is the ultimate signed Beatles photograph -- arguably the most famous and recognizable shot of The Beatles ever taken. When one considers that the piece features the classic collarless suits pose, in this large size, signed by all four Beatles, it's easy to understand why it's undeniably one of the finest Beatles autographed photographs in existence.
The photo is in excellent condition and it has been beautifully and expensively framed using the finest archival materials, by Vandeuren Framers in Los Angeles (www.Vandeuren.com). Here is a rare opportunity to make the ultimate signed Beatles photograph your own…..$60,000

---