PH4.

Beatles Star Pics photo by Dezo Hoffmann, signed by all four members of the band on September 1, 1963



(Scroll down to view all available images for this item!)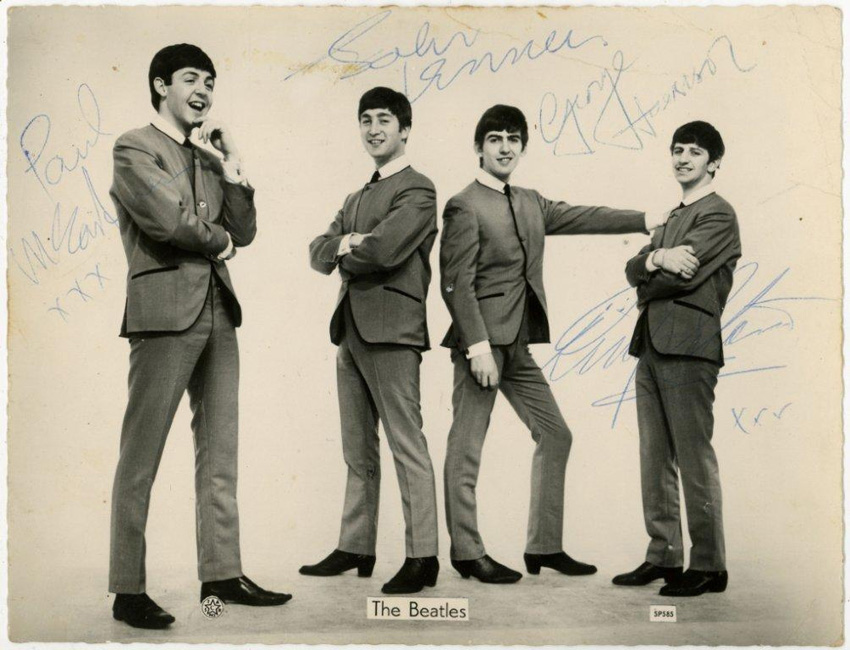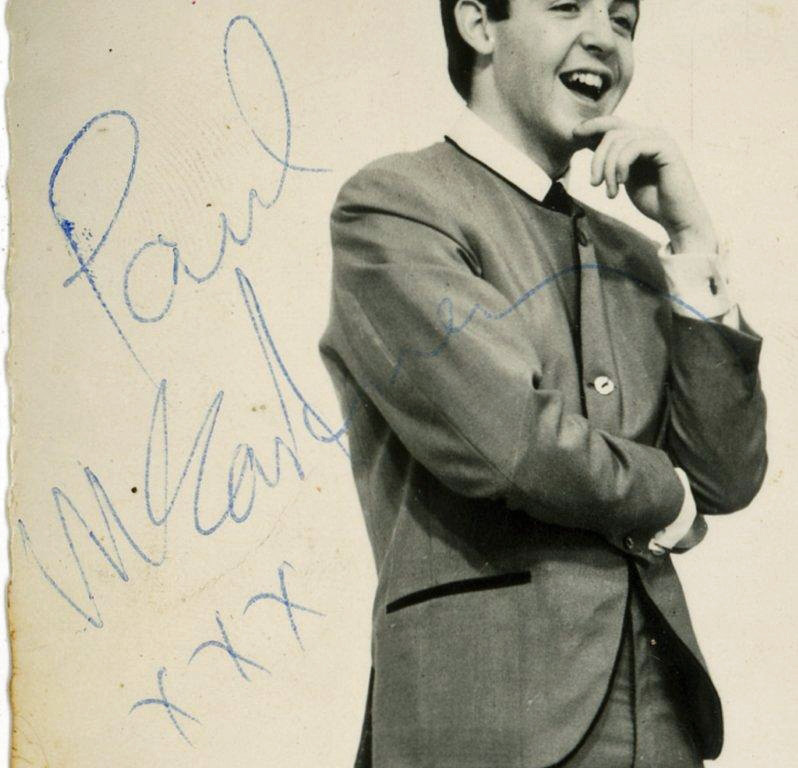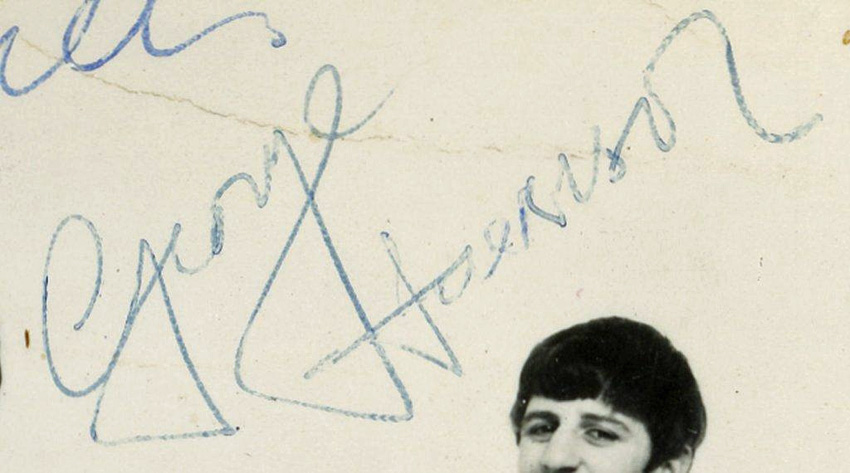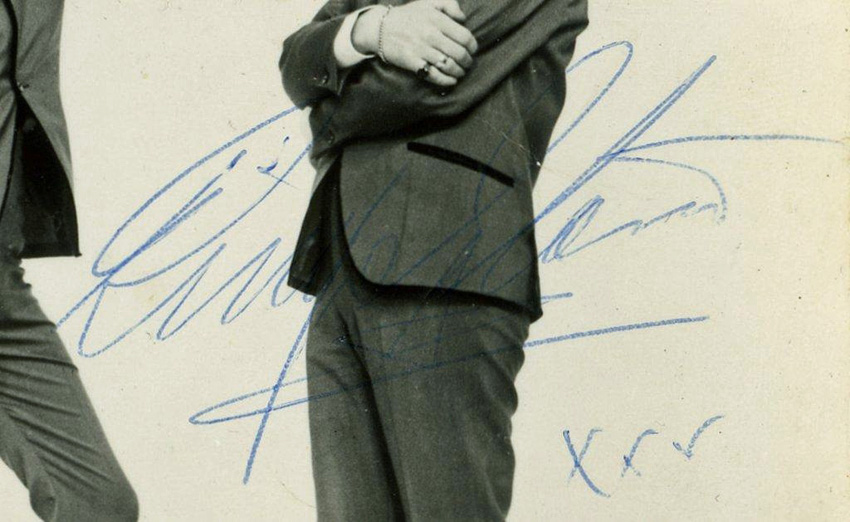 PH4. Beatles Star Pics Photo By Dezo Hoffmann, Signed By All Four Members Of The Band on September 1, 1963
On Sunday, September 1, 1963, fresh from a six-night concert stint in Southport and concurrent filming for the documentary that would later be broadcast as The Mersey Sound, The Beatles traveled the 32 miles from Liverpool to Manchester's Didsbury Studio Centre. Here, they taped an appearance on ABC Television's Big Night Out, the variety show hosted by comic brothers Mike and Bernie Winters. In addition to the Boys, the guests included British comedian and dancer Billy Dainty, Australian singer and actress Patsy Ann Noble and British choreographer and dancer Lionel Blair. Show rehearsals took place during the day and the taping commenced that evening on the main stage of Studio One before an audience of 600. The group mimed three songs: From Me To You, She Loves You and Twist and Shout. The show was broadcast six days later, on September 7th, across most of the ITV network.
For your consideration, we present a black and white Star Pics photo -- featuring a classic Dezo Hoffmann image -- signed boldly on the front by all four Beatles on the day of the Big Night Out taping. Each Beatle has signed his name in blue ballpoint pen adjacent to or atop his image. Paul McCartney and Ringo Starr have also added three kisses (XXXs) following their signatures. At the time the autographs were signed, the group was also in the midst of recording their second Parlophone album With The Beatles, which had begun in mid-July and would continue until late October.
This is a stellar set of autographs on one of the iconic Hoffmann collarless suit images that had been widely circulating since the photo session earlier in the year. American fans are intimately familiar with this shot as it would later appear on the back cover of their first Capitol album, Meet The Beatles.
The photo, which measures 8" x 6", is in superb condition with just a few light creases. Fully-signed Dezo Hoffmann photos are among the rarest and, consequently, the most in-demand of all Beatles autographed pieces. His collarless suit photos from the spring of 1963 are considered to be the definitive images of the group, taken at the beginning of their meteoric rise to rise to fame. Opportunities to own autographed Hoffmann images like this one are few and far between....$20,000


---