SA9. A Swedish Parlophone Records "She Loves You Sleeve" Autographed By The Beatles On Their Very First Trip Abroad
(
Scroll down to view all available images for this item!)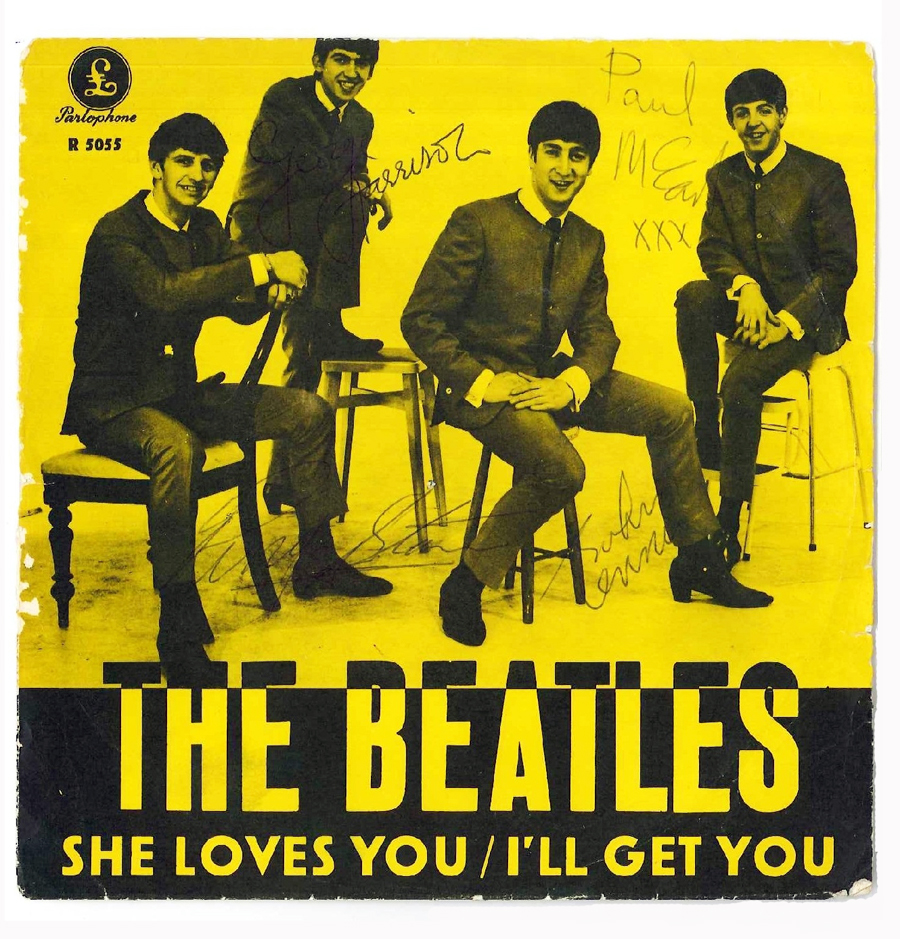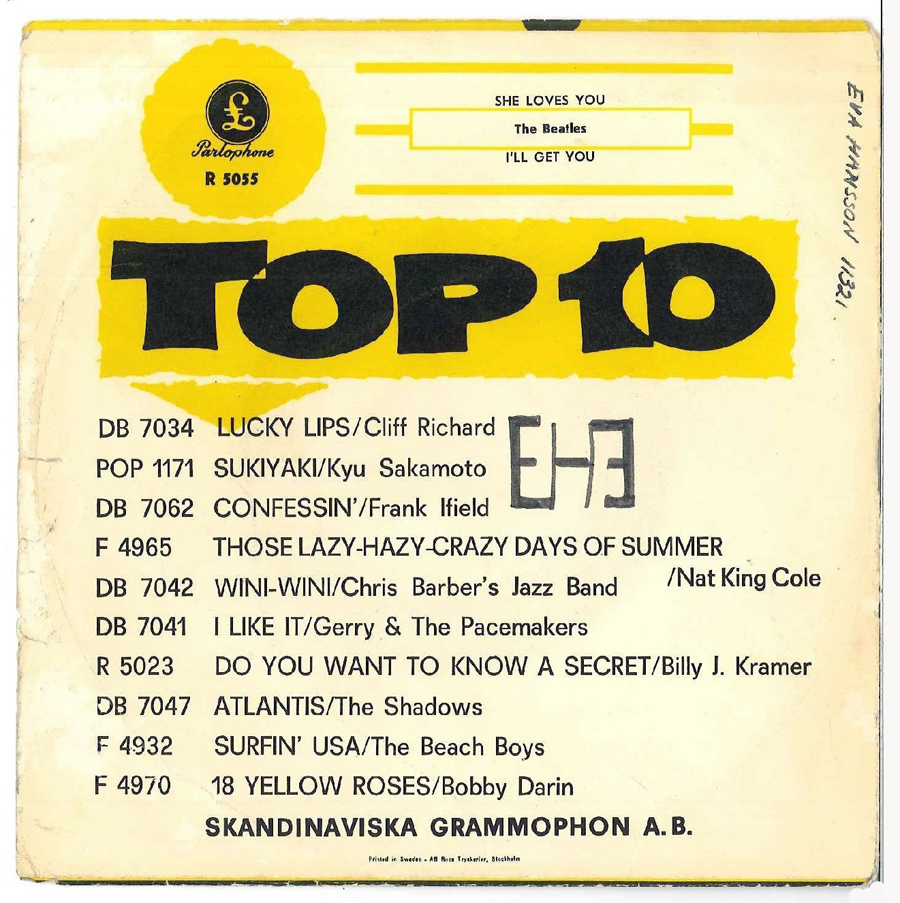 The Beatles during their 30 minute in store signing session
at the Waidele Music Shop in Boras, Sweden on October 28, 1963: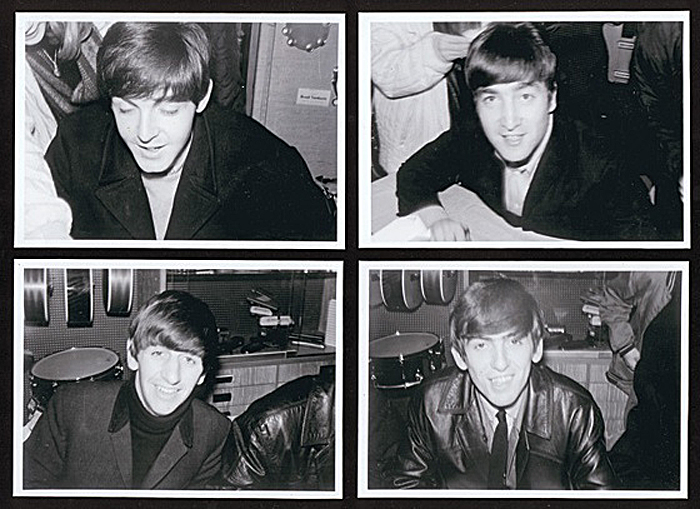 SA9. A Swedish Parlophone Records "She Loves You Sleeve" Autographed By The Beatles On Their Very First Trip Abroad
Released in the United Kingdom on August 23, 1963, "She Loves You" (with "I'll Get You" as the B-side) was an amazing new hit record for The Beatles and it set and then went on to eclipse several records in the United Kingdom record charts. Without question "She Loves You" is the song that thrust The Beatles full scale into the British national spotlight. It was for them the next step in their amazing progression after their first chart topping hit "From Me To You". But it was not only Great Britain that took notice – so did other European counties – most notably Sweden, located across the North Sea, some 1,200 miles to the northeast of Liverpool.
Because of the success of "She Loves You", The Beatles were in heavy demand in Sweden and were immediately booked to play a series of concerts there in late October. And so The Beatles left for Stockholm on October 23, 1963 - the very same day the band had finished up recording for their second album "With The Beatles".
Here is a Swedish issue Parlophone Records 45rpm record sleeve for "She Loves You" that has been autographed beautifully by all four members of The Beatles in black ballpoint pen on their respective images. The sleeve features a great Dezo Hoffman shot from the same July 1963 photo session that produced the classic 'seated collarless' pose. As depicted on the yellow tinted image of this sleeve, each member not only has their own chair, but their own genuine smile.
This record sleeve was signed on October 28, 1963, when The Beatles did a 30 minute in-store autograph session at the Waidele Music Store in Borås, Sweden. Later that evening they performed in concert at the Borås Hallen in Borås. The sleeve is in good overall condition, with some areas of paper loss on the front, and written on the back are the name and initials of the original owner, "Eva Hansson".
For any collector who has been waiting and wanting to step up to the all important category a Beatles signed record sleeve, here is your chance to own one without breaking the bank…..$17,500.
---